About
Located in Scarborough, Ontario we deliver value daily with our extensive selection of quality pre-owned vehicles for sale.
Whether you live in Scarborough, out of ON, or out of the country, rest assured we can help process and deliver your next car at your doorstep.
Regardless if you're purchasing a car, trading yours in or simply selling it to us, customer service is always priority number one at Octane Used Cars.
If you have any questions we can help with, please don't hesitate to call us at (888) 777-6217 or visit our Contact Us page.
We invite you to visit our showroom at:
4614 Kingston Road, Scarborough, ON M1E 2P4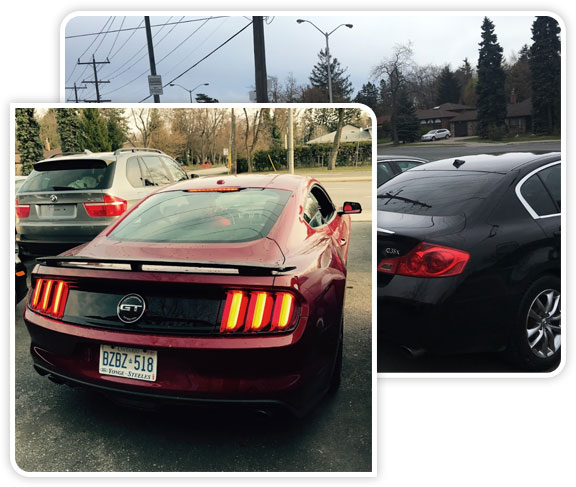 ★ ★ ★ ★ ★

It was a very smooth transaction in Octane Auto Car Dealer.. I will definetly recommend them 100%. Expecially Theodore & Joseph. They are very helpful throughout the whole process. I am so very happy with my purchase of my first car to them!♥️ I highly recommend them to all my friends too.. It's totally worth it!😉
★ ★ ★ ★ ★

We dealt with Joseph, great person to deal with, super friendly. And is super helpful even after the sale was completed.
★ ★ ★ ★ ★

Bought my 2017 audi s5 from octane auto. From start to beginning the process was seem-less. Thank you to Mohsin for all your assistance. He provided excellent support and gave me the peace of mind I needed. I would recommend Octane to all my family and friends.
★ ★ ★ ★ ★

Looking for used car, look no further. Amen at octane auto is the person you should look for. Great professionalism and customer service. I was little reluctant to buy used car at first, but when I visited octane auto they build my confidence that if I find anything wrong with the car, I can come back to them and they will stand behind their sale, unlike most dealers...
★ ★ ★ ★ ★

I dealt with Mohsin, great person to deal with, super friendly and accommodating. And is super helpful even after the sale was completed. I would highly recommend dealing with him if you go to this place.